Outlook: In 2017, LCD will fade out of history. Soon, 2016 is nearing completion. Looking back today, we must not only lament the rapid development of the TV industry. TV from the earliest cumbersome CRT to the short-lived rear projection, and then quickly transition from plasma to the most popular LCD, the continuation of generations cast the glory of the television industry. Looking forward to 2016, we seem to have seen another turning point in the upcoming television industry. Display technologies such as OLED, Quantum Dot, and HDR are flourishing. We are brazen. We will expand our territory this year and strive to occupy the mainstream market in 2017.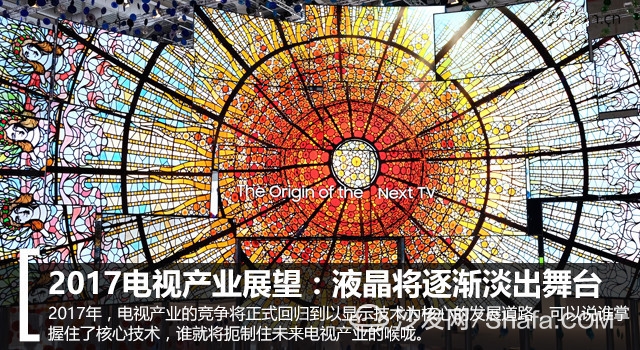 TV Industry Outlook in 2017
Recall that LCDs have dominated the mainstream TV market in the past decade. Smaller size and larger display area mean that traditional CRT TVs will eventually be replaced by LCDs. In the early years, forecasts have long been applied in the terminal market. The speed of replacing LCD TVs with CRT TVs has even surpassed industry expectations. Subsequently, LCD TVs have also transitioned from traditional CCFL backlights to today's LED backlights. It can be said that LCD TVs are very fast throughout the development process.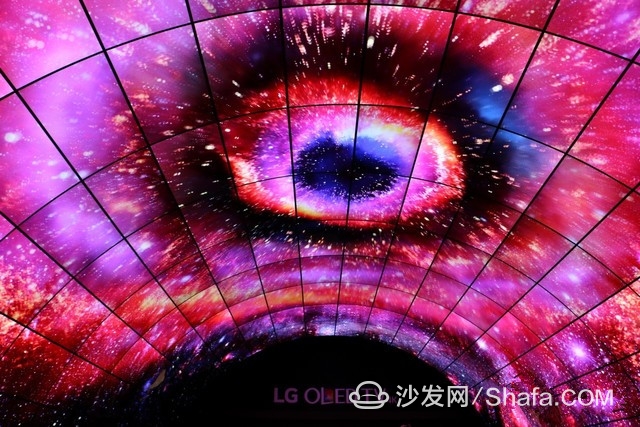 OLED has self-luminous advantages
However, by 2016, the overlord of LCD has seemed to feel a bit of pressure, symbolizing that new display technologies such as OLEDs and quantum dots will continue to emerge in the future. We will find that TV manufacturers, both domestic and foreign, have launched this year. The shadow of LCD is barely visible on the flagship product, which is enough to see the status of LCD in the current TV market. It can be said that if LCD wants to maintain its dominance in 2017, I am afraid it will face great difficulties.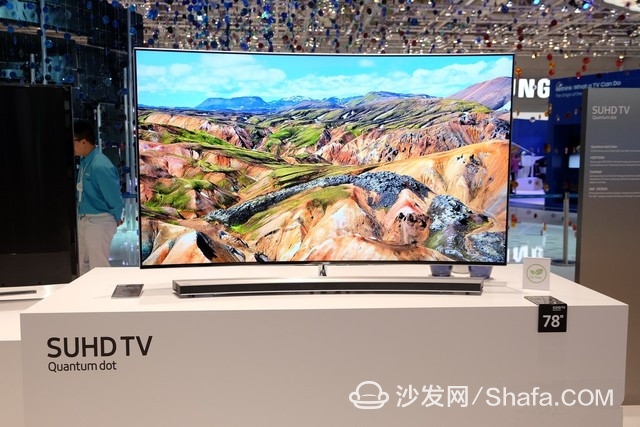 Quantum-dot TV achieves higher gamut coverage
OELD, quantum dots, and HDR are undoubtedly the hottest display technologies this year. At present, front-end manufacturers are also actively deploying, and the threats they pose to LCD have become larger and larger. This article will focus on these new display technologies, and provide technical and product perspectives in 2017, and will let everyone understand their advantages over LCD technology. In 2016, we have already seen the development of display technology towards diversification. In 2017, it is bound to be a big explosion.
OLED: Industry welcomes new turning point
OLED: Currently recognized by the industry as a revolutionary display technology in the next era, it is expected to dominate the next era of display. OLED has physical advantages that LCD technology cannot match, self-luminous characteristics, true color, zero delay, infinite contrast, extreme ultra-thin, and flexible display. Compared with the LCD technology with complex structure, OLED display technology does not need the support of the backlight, so the structure is very simple, the body can naturally achieve the ultimate ultra-thin, the thickness of the thinnest OLED TV on the market is only astonishing 2.57mm (LG Signature玺Printed G6 TV). In the future, OLED TVs are expected to achieve a thickness of less than 1mm, which is beyond the reach of LCDs.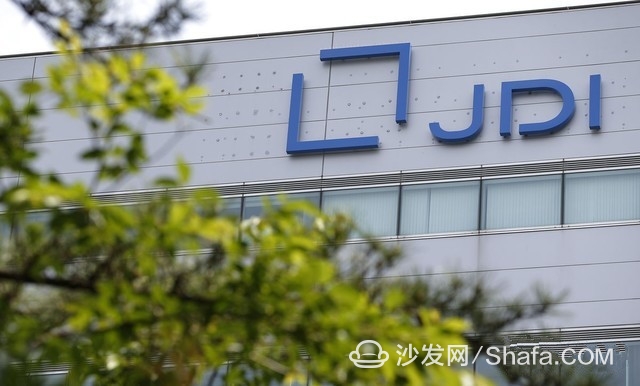 Japanese panel maker JDI will launch OLED technology in 2017
As OLED technology continues to mature, the lineup is also expanding. In addition to brands, upstream panel makers are also gradually increasing, led by Korean panel maker LG Display, and BOE, a mainland panel maker, has also spent 10 billion yuan in the first half of this year. The construction of OLED panel factory, while the Japanese panel maker JDI also decided to jointly develop and produce OLED panels with JOLED. It is expected that by next year, more panel manufacturers will join the production of OLED screens.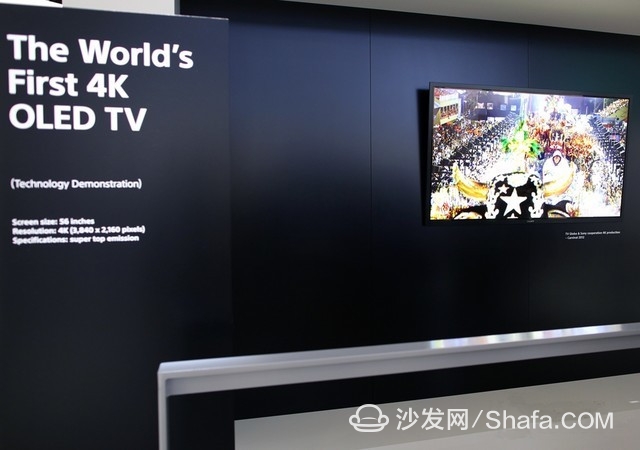 Sony showcases the world's first OLED TV in 2013, and Sony will return to OLED TV in 2017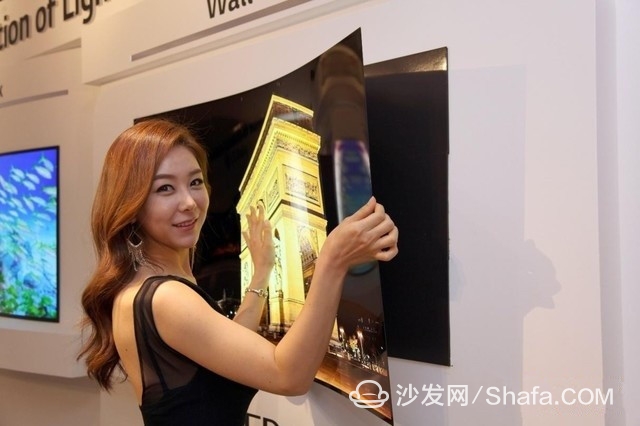 LG will release wallpaper TV in 2017
At present, the domestic brands Skyworth and Konka Changhong have joined the OLED camp. Japanese brands Panasonic, Europe's Metz, Grundig, Vestel, and Olufsen also have their OLED TVs flagship models. In the second or third quarter of 2017, Sony will also formally return to the embrace of OLED TV. The size is basically locked at 65 inches and 55 inches. The prices are US$1999 and US$2999, respectively, but the actual price has yet to be verified. The panel supplier is most likely to be LG Display, Sony has always liked the use of custom panels, Sony +LG Display's joint will play an extremely important role in the entire OLED industry.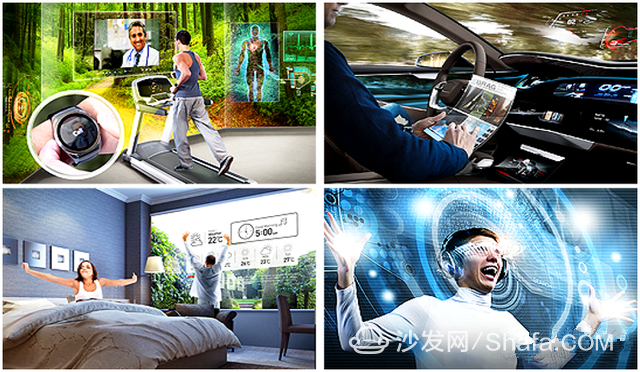 In 2017, mankind officially marches toward the DOT era
OLED has left an unimaginable space for 2017. We can see OLED display technology anywhere in the gym, car, home, hotel, and so on. In addition to display screens, OLEDs also appear in new technologies such as VR and AR. The dashboard and central control screen of the car are extremely suitable for adopting OLED technology. Even the front and rear taillights of the car also have the application of OLED technology. Humanity is moving toward the DOT (Display Of Things) era through OLED technology.
Quantum Dots: Seeking a Breakthrough in Steadily
Although quantum dot technology is not fundamentally changed like OLED, it has more maturity than OLED because it has experienced many years of exploration and development, and has been applied to the foundation of LCD. The advantages achieved a breakthrough in the display technology from the micrometer to the nanometer level, resulting in a purer backlight than the liquid crystal and achieving a higher color gamut. Quantum dot technology is a powerful contender for future display technologies, whether from the perspective of display or production, or from an environmental perspective.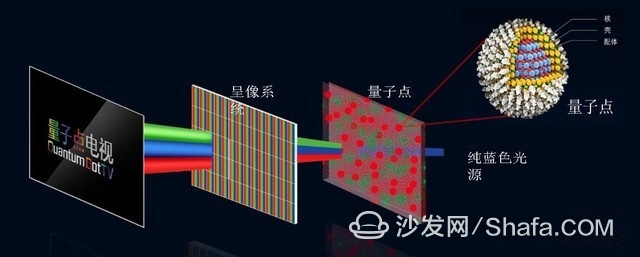 "Photoluminescent" Quantum Dot TV Lighting Principle

"Photoluminescent" quantum dots solution
However, quantum dot technology is also looking for a major breakthrough in 2017. Since quantum dots do not emit light by themselves, when they are stimulated by "light" or "electricity", they emit colored light. The QDs used in the current market are all quantum-dot backlight technology (first-generation quantum dot technology) with the "photoluminescence" characteristic. The purpose is to solve the problem of insufficient backlight for common LCD TVs, which belongs to quantum dots. Technology is a compromise in the liquid crystal field.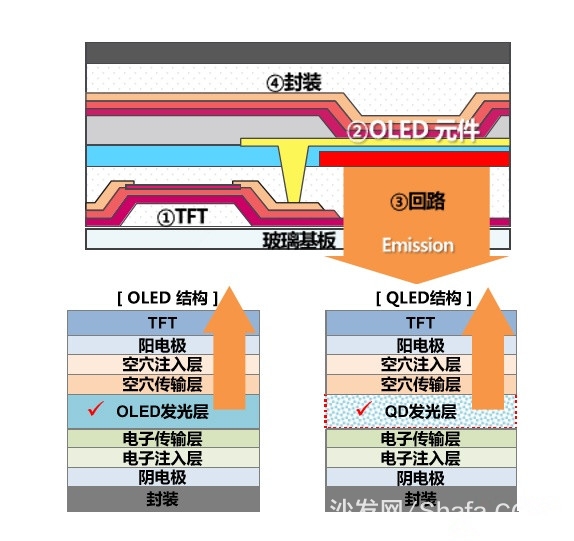 Future QLEDs are also expected to achieve self-luminescence
Although this technology can improve image quality to a certain extent, we still need to draw a big question mark on whether we can afford the premium of 10,000 yuan and the name of revolutionary technology. Therefore, many quantum dot manufacturers are currently developing the "electroluminescent" second-generation quantum dot technology (QLED), in an attempt to usher in a new breakthrough in 2017. QLEDs are also based on the luminescent properties of quantum dots and are among the more advanced applications of quantum dots in the display field. They no longer need liquid crystals, they also eliminate the need for backlight modules, and are also expected to achieve self-illumination.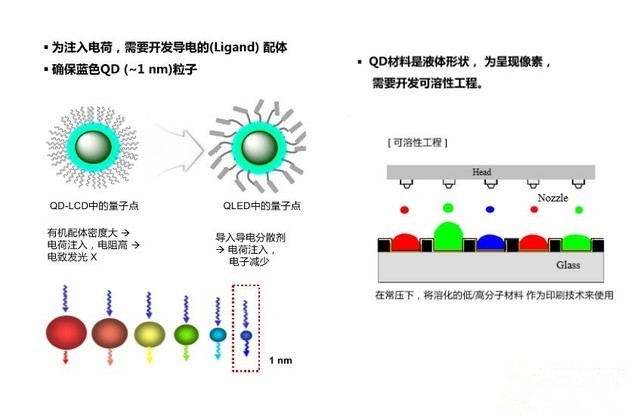 The two major factors that QLED needs to break through in 2017
In the next year, in addition to the development of new materials, quantum dot technology also seeks breakthroughs in the manufacturing process. QD technology uses QDs with organic materials inside, and the outside is covered with inorganic materials. Excessive temperatures will destroy the structure. However, the most widely used evaporation technology is very hot, so QLEDs need to develop printed display technology. However, at present, this process has certain difficulties in the selection of materials and manufacturing equipment. Therefore, in 2017, QLED has a long way to go.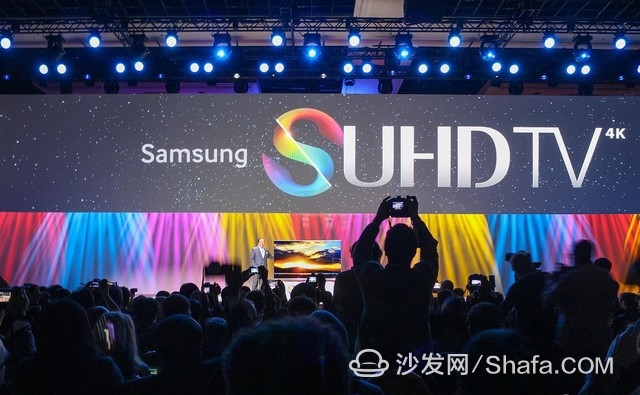 Samsung's acquisition of QD Vision has injected a boost to the development of quantum dot technology in 2017
However, good news for QLED is also good next year. We all know that Samsung has been working hard to develop and popularize quantum dot technology. Samsung also officially acquired QD Vision, a developer of quantum dot materials from the United States this year. QD's technology has been adopted by Samsung, Philips and mainland manufacturers such as Hisense, TCL, etc. The company had also established a quantum dot technology development agreement with Lucky Electronics in 2010 and developed QD TV in conjunction with Sony in 2013. The acquisition of Samsung may take over QD Vision's machinery and equipment and incorporate it under the relevant technology R&D department. This injects a boost to the development of quantum dot technology in 2017.
4K+HDR: 2017 is expected to be fully universal
In addition to the two revolutionary display technologies of OLEDs and quantum dots, technologies such as 4K and HDR, which are still to be popularized, are expected to make major breakthroughs in 2017. Although 4K has been popularized for four years in 2016, 4K ultra high-definition TVs on the market already have more than 100 models. However, it is very embarrassing that the 4K sources that users can see so far are very rare, and also allow 4K. Ultra HDTV has its name. However, the dilemma of the 4K source is expected to improve in 2017. The Blu-ray 4K film launched by Sony Pictures has become a key factor.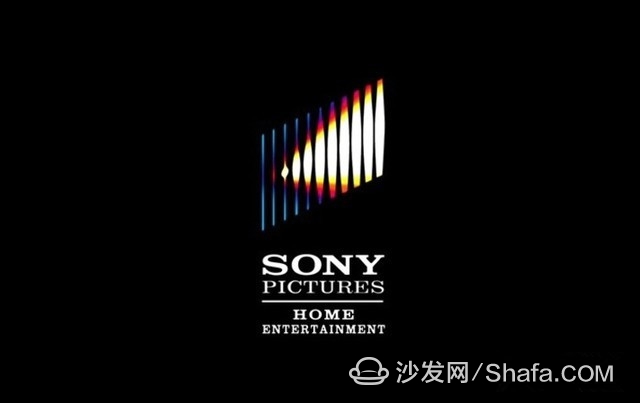 Sony Pictures Introduces 4K Ultra High Definition Blu-ray Disc Means 4K Times Is Officially Approaching
Sony's first 4K ultra high definition Blu-ray discs have been officially launched this year. The sources will be even richer in 2017. According to a survey conducted by the Japanese website, Sony 4K Blu-ray discs will not be locked, which means that they can also be downloaded on the Internet. 4K resources, and 4K sources will become more abundant. At the same time, there is also a key factor is H.265 encoding technology, compared to H.264 encoding technology, H.265 only needs half the bandwidth to play the same quality of the movie, which is undoubtedly a good news for online viewing of 4K movies, and H.265 coding technology will be fully popular in 2017.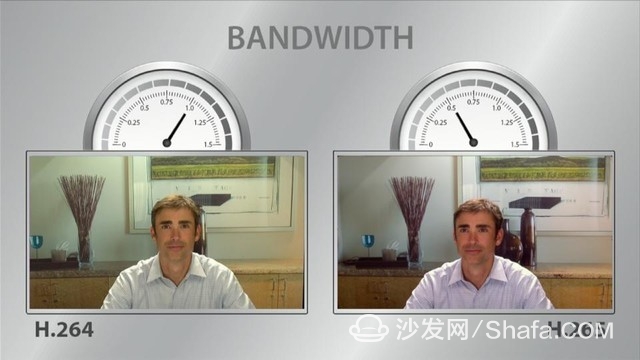 H.265 encoding technology can watch the same quality video with only normal bandwidth
For HDR, it is undoubtedly the hottest display technology in 2016. Its most direct effect is that the black is more profound and shows more details, and the brightness can be improved to a more realistic brightness performance. It can be The user brings a more layered picture and more details that cannot be seen at ordinary times. Currently HDR is divided into two standards, namely HDR 10 and Dolby Vision. Although HDR TVs can optimize SDR signals, the most important ones are still the same as 4K, which is the source problem.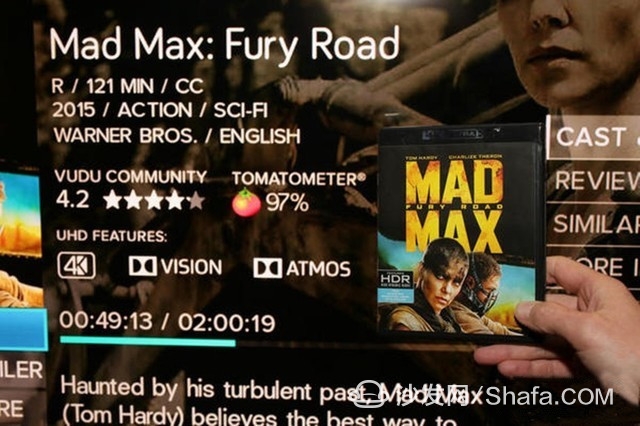 HDR source will become more abundant in 2017
Currently Warner Bros., Penguin Pictures, Amazon, Netflix, Dolby, and other content providers are conducting research and development on HDR content. Warner Bros. has launched several films using HDR technology. Netflix and Amazon are also planning to reach the end of 2016. Post more than 150 hours of HDR content. By 2017, HDR sources will be even more abundant, and there will be more manufacturers chasing this display technology next year. At that time, the advantages of HDR TV will gradually show up.
Written at the end:
If 2016 is the year when these hot display technologies have come to the fore, then 2017 will be a year in which they shine. By 2017, the competition in the TV industry will formally return to the development path with display technology as the core. It can be said that whoever controls the core technology will control the throat of the future TV industry. The old LCD technology is limited by various influences and will eventually be replaced by these new era display technologies and gradually fade out of the historical stage.
Smart TV/box information can focus on smart TV information network sofa butler (http://), China's influential TV box and smart TV website, providing information, communication, etc. on TV boxes, smart TVs, smart TV software, etc. Answering questions.
Shenzhen Ousida Technology Co., Ltd , https://www.osdvape.com