Sharp reached
1
Internet TV, the new "ground gas"

back
to top
PConline Information To inventory the mergers and acquisitions that occurred in the country this year, we must mention Hon Hai and Sharp's wave of N-fold marriage. At the time of the incident, PConline's netizens commented that a former Baozi (Geely) had married a Swedish white Fumei (volvo). Today a migrant worker (Foxconn) has married a Japanese sister (sharp). How the world is so magical? Is this feeling of anger, helplessness, or regret or irony? Just as Apple released a new MacBook Pro some time ago, a large group of people spit: regular upgrades, plus a bar, more expensive than the old 4,000, less a ghost of Joe's Father, more than a dollar taste. A brand that is remembered and admired always stays at the moment that gives them surprises and emotions. The time afterwards is the memory and hope of the profound responsibility of love. Therefore, as the "father of liquid crystal" that once belonged to Hon Hai, we are afraid that Guo Dao will not bring this child.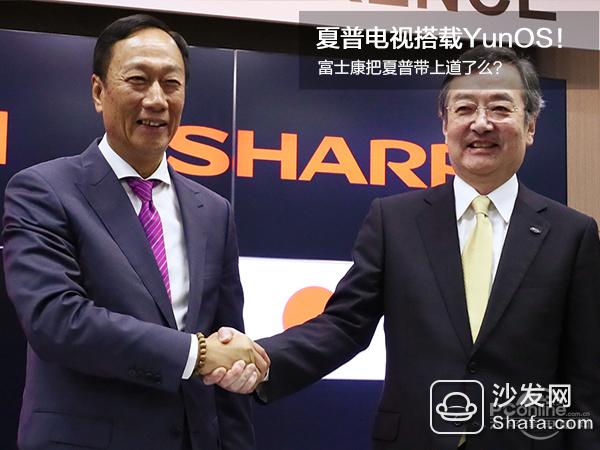 It is undeniable that Sharp, before the merger, has already suffered from a pandemic that has caused huge losses in Japanese home appliance companies. However, Hon Hai's shot at Sharp is now considered to be a good thing for people. Sharp's technology, together with Hon Hai's funds and "running capacity" capabilities, made Sharp a bit of a taste, but in the end it was still alive.
Sharp broke into Internet TV, new "ground gas"
In the months after the marriage, Sharp has been active under the support of Hon Hai's rich man: spending 13.9 billion yen to buy back the building where the original headquarters was located, announcing that it will invest 570 million US dollars to develop OLED screens and restore the European LCD panel. Delivery. These are generous people are looking forward to whether the hegemony is awake again.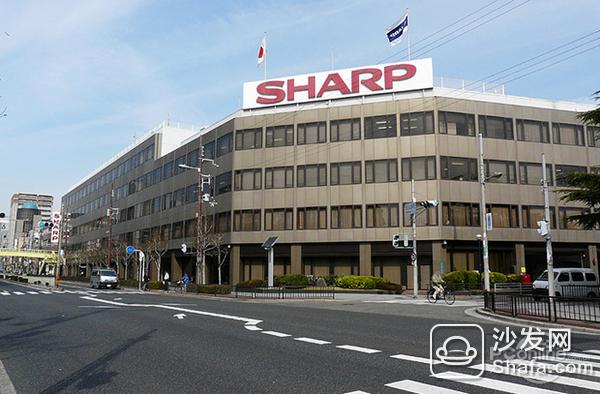 Sharp headquarters building
In particular, at the recent Yunqi Conference in 2016, Terry Guo released Sharp's new Internet TV and carried Ali's YunOS. This is also the first new product launched after the marriage, and instantly rolled up an upsurge in television. Under the leadership of Guo Bo, Sharp TV began to touch the Internet, and also started the 45-inch TV produced by the tenth-generation line panel from the Handan factory. To know that the market for 45-inch panels is almost blank.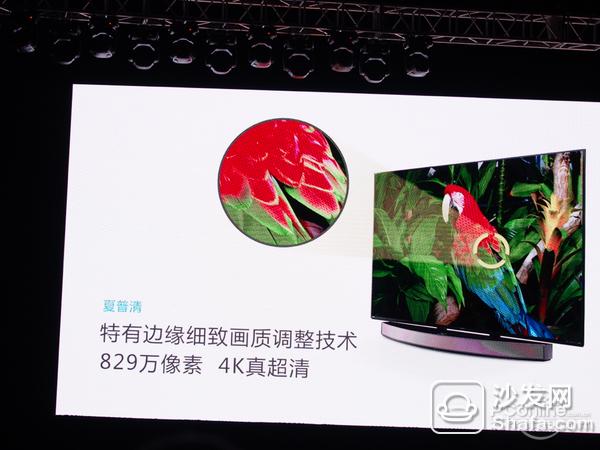 Sharp Internet TV New Products
At this meeting, Foxconn launched a total of four sizes of Sharp Internet TVs, large size splitters, and small-size all-in-ones. The various concepts that have been staged in the Internet TV circles in recent years will be learned in a similar way. What's more important is the prelude to cooperation with Alibaba. This will surely make many TV manufacturers more energetic.
The layout of Ali in the cloud platform and in the field of film and television should be obvious to all. It is not so much that Ali is a trading platform or Internet finance company. It is better to say that it is a data company. And Ali YunOS is a platform with a strong Ali property, can integrate its huge content resources to maximize the potential energy, such as Youku Tudou, Hua Shu, CIBN, Ali Sports, Ali games and so on.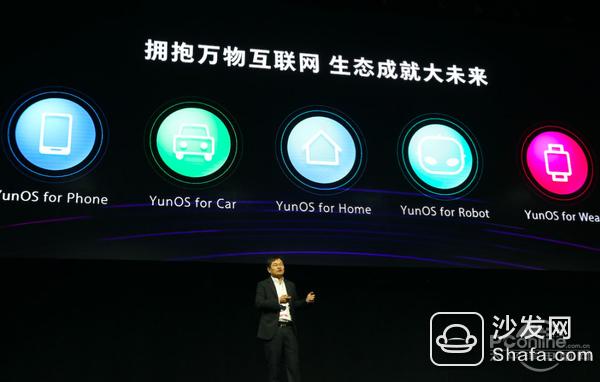 YunOS
If Foxconn embraces this thigh, Sharp TV will be able to adapt to the conditions of the country. It will be able to use both software and hardware in the Internet TV industry, and it will also be able to further reduce costs with its "running capacity." Guo boss is also very confident to say: This aspect does not mean that I am better than others, but this happens to be our Foxconn expertise.
Of course, if you want to learn to have a pattern, then of course you will need to send TV and send content. Sharp as a hardware strength is of course sending content. At the same time, Sharp also uses a trick to increase the sales of old users to influence the sales, such as free replacement of old Internet users Sharp Internet TV, send many years of video VIP and so on. However, Xiaobian thought that the Sharp TV of the old user's home would really be replaced with a new Sharp Internet TV?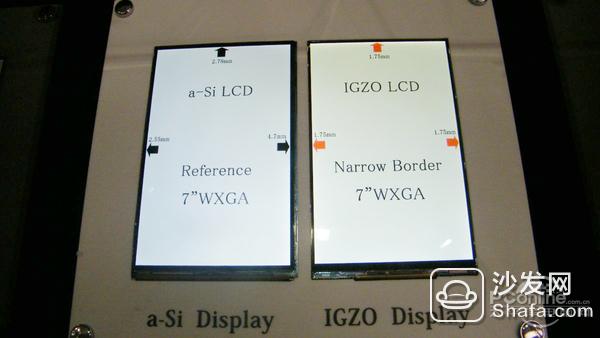 Sharp IGZO Technology
Sharp's original craftsmanship did not know what chemical reactions would occur between the Internet cultures Foxconn had positioned. Foxconn can not be connected well. This should be the most worrying thing for the people we eat. Whether the world's first IGZO technology can continue to be viable, from the new Sharp Internet TV, I saw a bit of worry and saw a little hope.
At least Sharp TV and Ali's cooperation, Internetization, is a trend. However, as an upstream supplier has also joined the Internet TV in the melee, cool open, LeTV, Xiaomi, micro-whales are not suffering?
2
A melee of Internet TV is hard to avoid
at the top
A melee of Internet TV is inevitable
Regarding Foxconn's leadership in making Internet TV by Sharp, the big brother of a television brand said: I still don't understand why Foxconn jumps in and does television on its own. This is not what Foxconn is good at, and it is inconsistent with the principles that they have always followed. You guys have a look. It's all about it.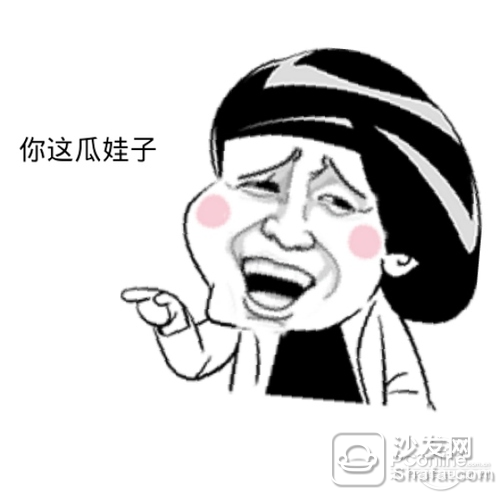 It can be seen how Foxconn, the leader of the processing industry, personally plays television, or cooperates with Ali on Internet TV, which will bring much impact to the industry. The gang that was originally his client, instantly became his competitor, and it was a bit funny. So the big brother only said "not consistent with the principles they had always followed."
After which TV maker dared to jump out and talk about the cost, it is estimated that Foxconn will give him a big pot.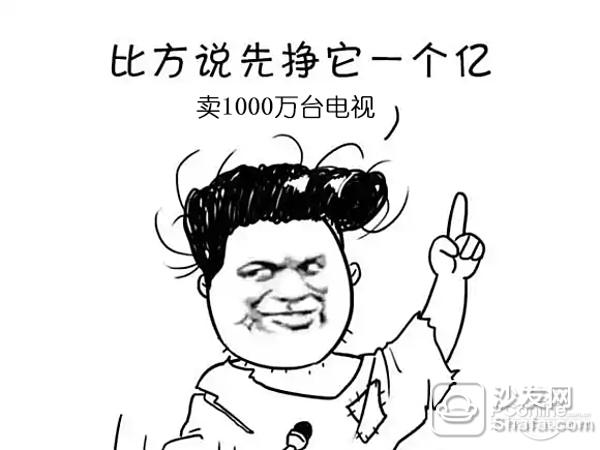 The impact is yes, but it is not too dangerous. Sharp's technology plus Foxconn's manufacturing did create a lot of pressure on the outside world, but before playing the Internet, it is still a newcomer and needs to learn from each other. Guo Bo set himself a target of 10 million units of annual sales. To be honest, the pressure is quite large. It is necessary to know that the annual sales volume of the traditional brand Skyworth in 2015 was only 10.36 million units. Foxconn has such a lot of emboldenedness. Part of it may come from Ma Yun's father.
Briefly talk about the hard skills of several other Internet brands and see who can take the initiative in the future.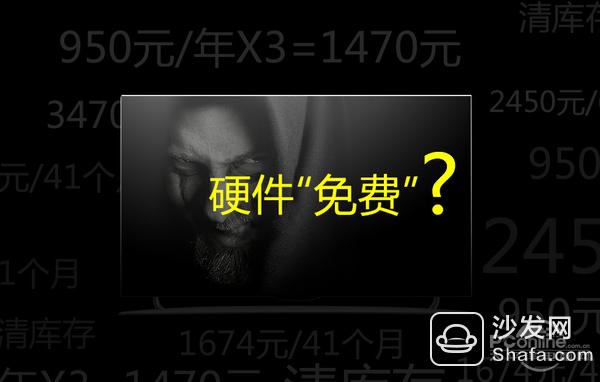 LeTV, headline frequent flyers, defenders and communicators of the concept of the Internet ecology, pioneers of the "buy content delivery hardware" in the TV industry, and led the trend of free OR content for free hardware, will tell stories and have powerful capital behind. Cool open, backed by Skyworth's Internet TV brand, also belong to the category of not bad money, R & D and channel advantages, in the absence of too much sales pressure, is expected to make a glimpse of the products. Xiaomi, a diligent laborer in the Internet TV industry, likes to recruit younger brothers and give them names, and the voice of the channels gradually becomes powerful. The microwhale, a fierce latecomer, is backed by Chinese cultural content output terminal platforms, and assisted by two giants, Alibaba and Tencent.
The four Internet brands with higher attention in the industry are analyzed. Each of them has distinctive features, capital is not weak, and the background is also very strong. The trend of separatism is inevitable.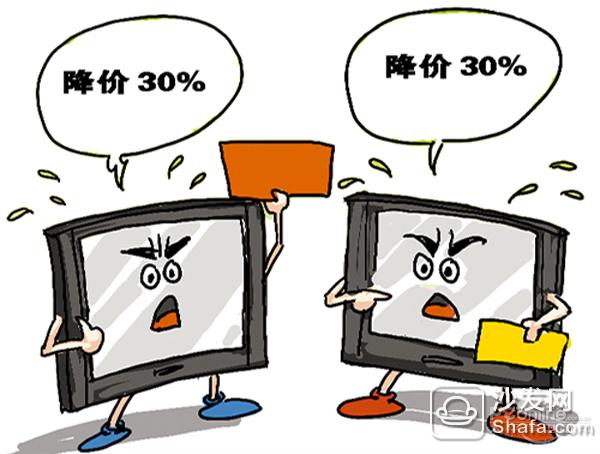 However, once Sharp Internet TV with Ali YunOS spreads rapidly in the market, I think there may be two situations. First, the price of Internet TV is diving again. Along with traditional TV sets, prices will also be reduced. Second, the speed of Internet TV will be faster and faster, and content competition will become the main competition point in the future.
The first point is very good to understand, Foxconn's point of entry, cost-effective this must be less. Although this year's LCD panel has some exploration, but the LCD industry continues to mature, the lower and lower costs are inevitable. Shipments of 4K LCD panels will increase, and mid- to low-end panel prices are expected to decline next year.
The second point is that TV manufacturers are optimistic about the future, because the profit orientation of Internet TV will be more diversified. Family attributes determine that the status of the TV will not be replaced by a PC or mobile phone. If TV wants to win more time on the user, it will inevitably give users more convenience and return the time to the user. The most sensible approach is to gather Dacheng. No matter if you don't believe it, I think that in the home scenario, TV in the future will probably replace all game consoles and some monitors, and will continue to display its abilities in games, education, entertainment, fitness, and smart home data display. There is no doubt that hardware performance is getting more and more powerful. Iterative upgrades will accelerate. It does not mean that TV is becoming less and less durable, but TV hardware is getting cheaper and cheaper, and hardware is very big every year. progress. So the main competition point is on all the content and services that can be provided on the TV terminal. Televisions have become the basic hardware facilities, and value-added services have become extremely powerful.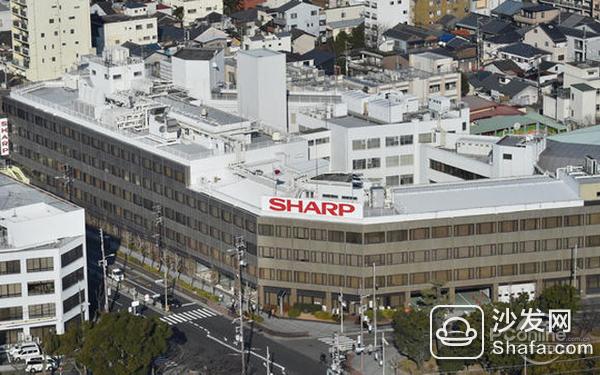 Summary: Just as LeTV spoiled the smart TV industry, it broke the traditional pricing contract and changed TV money making routines. Today Foxconn with Sharp to disrupt the Internet industry, will inevitably give the industry a wave of chicken blood. Although the industry is mature enough not to not, but the commercial game is always the most fresh. Discard feelings and prejudices, and use the eyes of the moment to examine the Sharp who walks in the Foxconn castle.
We provide quick-turn injection molding by many types of materials, like ABS, PA66, PBT, TPU, TPE, PVC, PE, NYLON 6, PC, silicone, TPE, EPDM, PUR, etc. Special for some plastic parts. Our advantages in internal prototyping, bridge tooling and short-run manufacturing, which can eliminate the costly and time-consuming for customers a lot.

After customer approved 3D drawing, we can test it by 3D printer first, then move on for formal tooling once confirmed ok. And all related materials, logo, color or finishes can be chosed as customers' requirement.
Injection Molding Parts,Plastic Injection Molding,Low Cost Plastic Injection Molding,Plastic Mold Injection Molding
ETOP WIREHARNESS LIMITED , http://www.oemwireharness.com