In 2012, the Ministry of Science and Technology of China issued the "12th Five-Year Plan for Intelligent Manufacturing Technology Development", emphasizing that grasping the opportunity of intelligent manufacturing development is an important guarantee for China's transformation from a manufacturing power to a strong country. In 2012, China overtook the United States to become the world's largest manufacturing power. China's manufacturing exports accounted for 0.8% of the world's manufacturing exports from 0.8% in 1990 to 13.5% in 2009. The McKinsey Global Institute believes that if China's GDP is to maintain a growth rate of 5.5% to 6.5% by 2025, 35% to 50% of its growth will come from productivity gains, which are mainly achieved through innovation. The road to manufacturing innovation in China is facing a second upgrade.
The driving factors driving China's manufacturing development are a large number of labor force, increasing R&D investment, overseas M&A and domestic market capacity. Since 1965, China's labor force has increased its share of the total population, from 55% in 1965 to over 70% in 2010. After the expansion of Chinese universities, the number of university graduates who graduate each year is about 7 million, including over 2 million graduates in technical and engineering universities. Since 2005, China's R&D investment has increased in proportion to GDP, from about 1% in 2005 to nearly 2% in 2012. The per capita income of urban population in China rose from 6859.6 yuan in 2001 to 21809.8 yuan in 2011.
Yu Changtao, Marketing Manager of the Asia Pacific Motor and Power Control Industry from Analog Devices, Inc., a leading global provider of high-performance signal processing solutions, said: "China's manufacturing industry has achieved strong competitiveness in the global market with high cost performance, but The traditional economic development momentum is depleting and is currently facing the challenge of transformation and upgrading. In the past, the driving force for China's manufacturing industry was driven by factor input and investment, specifically economic scale, resource input, low cost, investment and globalization. In the new context, the development of manufacturing is driven by innovation, specifically, green products, business model innovation, value network integration, customer customization, agile manufacturing, and manufacturing service."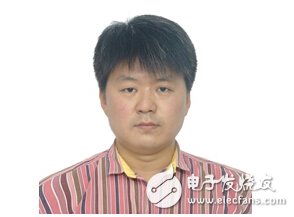 Marketing Manager, Motor and Power Control Industry, Asia Pacific, Analog Devices
China's manufacturing industry faces major challenges in its transition from its original power to its new dynamics. The lack of sustained innovation is a common flaw in Chinese companies. China's manufacturing innovation drive can have several models, namely, "secondary innovation", manufacturing service, business ecosystem innovation and secondary business model innovation. Chinese enterprises can achieve technological leapfrogging through "secondary innovation". Specifically, technology acquisition, absorption and utilization can be realized under the condition of low technological capability, and technology exploration can be realized on the basis of technical capacity accumulation to realize creative learning. Yu Changtao also said: "In addition, the transformation and upgrading of the manufacturing industry can be realized through the service of the manufacturing industry. Specifically, there are two ways. First, it is possible to combine services in manufacturing, such as Xizi Otis. Increasing the service value of the product. The other, from manufacturing to service, such as Hangyang, originally sold equipment, and now sells gas services without selling equipment."
From practice, ADI has learned: how to develop from secondary innovation to original innovation is the main challenge of China's manufacturing; the paradigm shift in technology leap is both an opportunity and a challenge for China's manufacturing industry, especially for the rapid development of emerging technologies, and This is especially true when traditional industries face competition from the Internet; business model innovation based on e-commerce platforms is an opportunity for both leading and micro-enterprises to establish new ecosystems.
Auto Identify Technology - The LENCENT multi usb plug charger would identify the connected devices intelligently and provide optimized charging universal compatibility. It`s suitable with electronic devices and models, from iPhones, Samsungs, HTC Nexus, Mp3 Players, Bluetooth Speaker Headsets to iPads and Power Devices
High Speed Charging - Each port could offer maximum current up to 4.4A, fast-charging for any connected device efficiently, definitely you can charge 4 devices at the same time
Certified Safe - The certifications of EMC/LVD/ROHS make this travel plug a safety system with which would automatically stop charging once the devices are fully charged, or overheat, over-load, or short circuit
★Ideal for Travel - Portable Sized USB plug adapter with Interchangeable UK/USA/EU/AUS plugs and international voltage compatibility, makes it easy for multiple devices charging, anywhere you go (apply for type A / C / E / F / G / I )

Iphone Travel Charger Europe,Travel Charger Best,Travel Charger Dual Usb,Usb Travel Charger
Dongguan City Leya Electronic Technology Co. Ltd , https://www.dgleya.com