With the popularity of automobiles, car services have become more user-friendly, and even the window anti-pinch module design has been updated to the third generation. The controller not only has the advantages of mature and stable algorithm, reliable anti-pinch function, but also has strong adaptability, providing a sensorless low-cost solution, suitable for different working environments and models, and supporting the latest LIN2.1 bus protocol.
In the early low-cost cars (before the 1990s), most of the manual rocker-type window regulators with simple mechanical structure were used. This inconvenient window form was gradually popularized by various levels of vehicles with the development of automotive electronic technology. The development of electric window technology has been upgraded today with a one-button up and down and anti-pinch, which is also considered a highlight configuration by many models.
Due to the use of motor-driven glass lifting, electric windows tend to have a lot of strength during the ascent, sometimes even hurting the occupants, so the electric window anti-pinch technology is used by more and more models. The electric window anti-pinch function is that during the normal rise of the window, when there is an object clamped at any position, the controller will immediately stop the rising action, and automatically return to the bottom dead center, and then immediately stop the power to stop, to release the Packing, protecting the safety of the crew (especially children under the age of 6).
Based on this, the specific functions of the anti-pinch window controller scheme are as follows: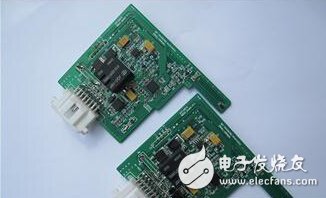 Functional description
1. Using Infineon's high integration control chip TLE9832, it reduces peripheral components and improves reliability;
2. Manual up, manual down function, automatic rising and automatic falling function;
3. Window anti-pinch function, in line with the US MVSS118 standard;
4. Self-learning function and dynamic reference point algorithm can adapt to environmental factors such as temperature and humidity changes, and effectively eliminate the adverse effects such as aging of sealing strips;
5. Support LIN2.0, LIN2.1 protocol;
6. Support testing parameters such as working temperature and power supply voltage;
7. With PC GUI interface, it is convenient to set the anti-pinch area, calibration temperature and voltage, test controller performance and other operations.
8. With Hall sensor model and no Hall sensor ripple algorithm model, to meet different cost requirements and installation and modification needs.
9. Through the anti-slip algorithm performance test, the force of the obstacle being clamped by the window glass is 50~70N, and the clamping force action time is 150ms.
Structure diagram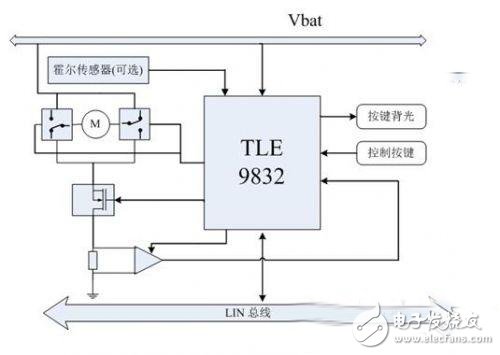 Holiday Outdoor String Light set is waterproof and durable. Can be used in any season and many applications such as wedding, party, garden etc. We have different wire model and Replacement Bulb type to choose.
Decorative string lights are not just for holidays anymore . Instantly transform indoor and outdoor spaces with a wide selection

of covers and finishes that match current trends and personal tastes and expressions.
Celebrate any season ,event or inspired whim with a charming new set of outdoor string lights!
Battery Christmas Lights,Christmas String Lights,Led Outdoor Christmas Lights ,Christmas Fairy Lights
DONGGUAN JIANXING LIGHTING ELECTRIC APPLIANCES CO., LTD , https://www.rslightstring.com