According to the TechCrunch website, have you imagined such a scene? Enter the bathroom at 7 in the morning, the shower sprays the best hot water temperature and pressure; when entering the room, the thermostat will adjust the room to the most comfortable temperature for the user; need a bathtub? "Print" one with a 3D printer. High-tech homes will bring a revolution to our lives.
Although interior decoration was once only a color scheme and furniture, the new technology trends will completely change the way we design and build rooms and lifestyles. They even have social impacts that enable users to reduce their carbon footprint and improve efficiency in their daily lives.
3D printing, virtual reality and the Internet of Things are just beginning to appear in our homes, but they are having an amazing impact. So, what kind of "power" do these technological trends have? What will happen to them in the future?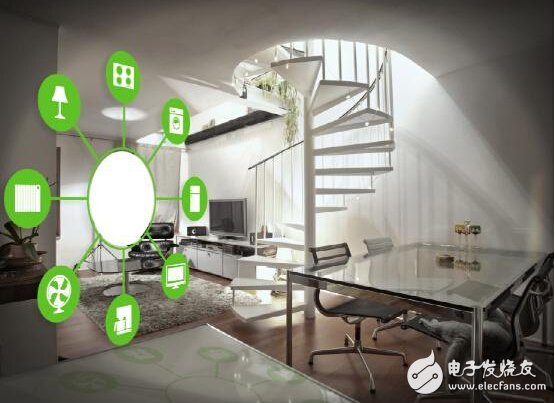 3D printing
3D printers can be used to produce auto parts and even build entire houses. Amsterdam, the Netherlands, used a giant 3D printer called KamerMaker to "print" a 13-room "canal house".
KamerMaker 2.0 is under development and can "print" objects equivalent to one water bottle per second. An Italian construction company is also developing technology to build houses using 3D printers. Therefore, although it is impossible to "build" a community by 3D printers, it is entirely possible in the future.
It's not that 3D printing has not become mainstream technology. Companies such as Shapeways allow users to design and order 3D printed items. Customers can design their own items using 3D design software such as GravitySketch, send the design to Shapeways, and then wait for Shapeways to send the "printed" items to their homes. In addition, Shapeways offers dozens of ready-to-use household items, such as bookshelves and wall art, at prices comparable to commercial streets, with most items priced at less than $40.
Peter Limburg, head of business development and sales at Shapeways, said, "Users can decide on the materials, appearance and manufacturing methods used. Large-scale manufacturing removes as much diversity as possible, using 3D printing technology, we can Make the product more personalized. Our products can bring more joy to users."
3D printing also means that we no longer have to rely on factories that are thousands of miles away. Shapeways' factory is located on Long Island, New York, and produces 200,000 products per month. In addition, 3D printing products generate less waste – raw materials used in the production process are required, and no more raw materials are used, which can reduce the carbon footprint of individual users.
TechCrunch said that as 3D printing technology becomes mainstream, larger companies such as Hewlett-Packard are also entering the field. Ricoh and Canon also announced that they will launch 3D printers. Limburg said that the involvement of these big companies helps to lower prices and stimulate innovation, which is conducive to the development of the entire industry.
Virtual/augmented reality
Virtual reality and augmented reality will soon play a key role in helping people make decisions in the areas of interior design and online shopping. These technology tools will help consumers choose large items so that consumers can "observe" the product and the overall style of the home before they actually shop.
In particular, furniture companies will use augmented reality applications. Littlewoods and Very have developed related augmented reality applications. You don't need to open your mind to imagine a piece of furniture placed in your home. Users can use the camera to scan the room and virtually place the furniture in a 3D virtual environment. Custom furniture company DIRTT uses a virtual reality application in the furniture showroom to enhance the user experience of shopping in the store.
Alper Guler is the founder of AR Pandora, an augmented/virtual reality application development company. He said that people are now trying the Google Cardboard experience at home because the Cardboard is not expensive and supports most smartphones. However, people will be more likely to try out Oculus Rift and HTC Vive devices in physical stores and showrooms because they require a powerful computer.
Virtual reality helmets such as the Oculus Rift and HTC Vive are more than $500, which is much higher than the $15 for Cardboard. Guller said, "Virtual reality can help consumers 'try out' products, and retailers will benefit. These technologies will help retailers sell more products faster."
Augmented/virtual reality also helps customers better imagine their newly designed home environment. Guller said that without these technologies, designers working through the network face difficulties in presenting their designs to customers. "They use 3D modeling tools throughout the design process, but they can only shoot when they show their designs to customers. The photos of the 3D model are for customers to see. However, with enhanced/virtual reality technology, people can view the houses they have just designed from any angle.
In particular, virtual reality technology enables customers to "enter" their undecorated rooms in advance, providing an experience far better than looking at the floor plan. Facebook has even demonstrated its social virtual reality application, enabling friends to interact in a virtual reality environment.
TechCrunch said that this may seem too far away, and the report shows that virtual reality technology will take 6-8 years to enter the mainstream market, but Facebook's social virtual reality application has promoted the development of virtual reality technology. For customers and interior designers, augmented/virtual reality technology will soon become a real "reality", and even if they are thousands of miles away, they can discuss design in a virtual reality environment – ​​just like face to face.
Internet of Things
The Internet of Things can provide a lot of home features. With IoT technology, everyday items, from thermostats to light bulbs, will receive major upgrades. The large-scale popularization of Internet of Things technology will save a lot of energy. A study by the Consumer Technology Association of the United States shows that IoT technology can help reduce 100 million tons of carbon dioxide emissions and reduce energy consumption per household by 10%.
Voice assistants have been very popular among large technology companies. Google just announced that it will launch a home appliance that integrates its search technology and supports voice technology. Google's device is similar to Amazon Echo. Echo uses Alexa technology to accept user voice commands, complete tasks such as turning lights, playing music, and setting up WiFi networks.
AdMobilize has just developed a MATRIX device that simplifies the management of IoT devices. Any networked device can be integrated into MATRIX, and MATRIX can serve as the control center for all smart devices in the home.
MATRIX can download apps like a smartphone—for example, an app that detects the user's wake-up time and then turns on the shower, enabling hundreds of features in the home. The user does not need to touch the device: the gesture can be turned off. However, this device is not yet available for sale.
IsMobella Mongalo, AdMobilize brand manager, said, "The Internet of Things will change home because it enables users to interact with technology without "harming" their lives. It creates the way people use technology. The natural way to make people 'smart homes' seamlessly without having to do it."
Ordinary households may not have used items or smart devices made with 3D printing technology, but they will soon be used. More and more augmented/virtual reality applications, 3D printing and the Internet of Things will enter people's homes. These devices will change, improve the way people interact with household items, and customize the way home.
Source: TechCrunch
Auto Elevator,Elevator For Cars,Garage Car Elevator,Residential Car Elevator
XI'AN TYPICAL ELEVATOR CO., LTD , https://www.chinaxiantypical.com