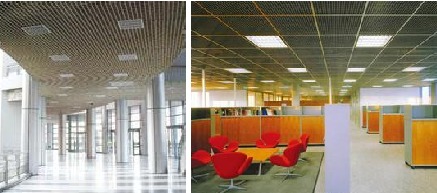 On the one hand, there is a crazy influx of all walks of life, and on the other is the spread of the tide of closures. With the development of the LED market and the promotion of the national energy subsidies policy, LED is facing unprecedented opportunities for development, but at the same time, in the midst of this Nuggets, it is quietly playing a life-and-death battle, which is particularly serious for new companies. . How to win in this elimination match? How to gain vitality in the absence of funds, brand, technology, and resources? It is an issue that LED SMEs must face.
As a representative of the new LED packaging companies, what are the development roads and challenges facing Huagao Optoelectronics? Dr. Fu Xiaohui, general manager of Huagao Optoelectronics Technology Co., Ltd., accepted the interview with the reporter.
Positioning high-end

Inadequate innovation, the industry's abuse of the cottage, so that the entire industry will inevitably suffer from the decline in gross profit. Dr. Fu Xiaohui talked to LED reporters in the new century. In the highly homogenized market today, identifying its own position is particularly important for the development of the company.
According to Dr. Fu Xiaohui, at present, Huagao Optoelectronics has positioned itself as a mid-to-high-end high-power LED light source product R&D and manufacturing. "Our technology research and development, supply chain management, quality control, company operation management, and customer development will all be linked to our market positioning. Among them, only by associating each link with positioning can we provide downstream companies with matching products and services," said Dr. Fu Xiaohui.
Dr. Fu Xiaohui pointed out that in addition to product positioning, customer choice is also the key to the sustainable development of the company. Choosing quality customers is an important market principle of Hua Gao. The traditional old lighting companies have a strong advantage in terms of resources, brands and channels due to the accumulation of decades, and have a certain market influence. With its unique advantages, HuaGao joins hands with these established companies to form complementary advantages and common development. Among Huagao's other two types of cooperative customers, one is positioned in a special market segment and is a leader in all segments, and the other is a technology-leading company. They all have strong competitiveness and sustainable development. ability.

Market-driven technology

"How to better adapt to the market and produce the products needed by the market is a question that every company should consider when carrying out technological research and development." Dr. Fu Xiaohui said: "Good technology, products or solutions, If it is out of line with the market, or the target price is too high or too low, or the cost is too high, the market will be unable to digest it, and it will not be transformed into actual production benefits. This kind of product is also useless for its production. The concept of Huacao Optoelectronics is: The market will guide the development of technology and use the market to plan product development."
It is understood that Huagao Optoelectronics focuses on the research, development and manufacturing of high-end high-power LED light sources and provides customers with the best supporting solutions. The products include 3-25W common COB, 3-70W high-end COB, 3-30W ceramic COB, 5 -400W high power integrated and 1-3W single high power light source, mainly used in home lighting, commercial lighting, outdoor lighting and special lighting. Huagao Optoelectronics has achieved rapid development in recent years. In particular, patented COB products are very popular in the industry and have a great impact.
Regarding the current state of technology research and development, Dr. Fu Xiaohui revealed to us that Huagao currently cooperates with many well-known universities and institutes in China in the research and development of high-efficiency phosphor materials and forming technology, ceramic materials research, and product reliability testing and analysis. Each will launch 3 to 5 new products, 5 patents, of which 1 to 2 are invention patents. The company's existing production capacity is almost fully loaded. Monthly shipments of COB products reach 300,000 units. In order to meet market demand, the company will expand its production lines to 12 and use fully imported automatic equipment.

Improvement of comprehensive ability

The price-performance ratio is the wrestle point of the entire industry, and it is also the requirement of the market competition for the development of the company. "At present, the gross profit of LED products is very thin, but the customer's requirements are good quality and low prices. This requires a relatively simple and optimized solution to meet the requirements of customers, but also to put all costs, including supply chain and process Good yields, production efficiency, and management costs must be controlled in a good way. Failures in one link can cause losses. Therefore, this will put a lot of pressure on the development of the company and require the company to have a comprehensive strength increase." Dr. Fu Xiaohui said Road.
He pointed out that when customers select a platform, they will assess the strength of enterprise technology product R&D, platform hardware conditions, service concepts, enterprise scale, and the entire quality management system. It is a contest of overall strength.
He also said that when companies provide products, quality is a very important concept, products need to be in a moderate quality, there can be no excessive surplus, surplus will form a waste. On the other hand, services include quality, price, response, technical process review, solution provision, and an expected guarantee for their future use. Ultimately, customers can be assured and worry-free, and Huacao Optoelectronics is very important. A competitive service is intentional.
Speaking of the current challenges, Dr. Fu Xiaohui said that if it is still the seller's market in 2010, it will be entirely a buyer's market after that. With the price approaching the point of acceptance by consumers, the market is gradually increasing its volume and showing an outbreak. But at the same time, the entire industry is also facing huge challenges. The industry lacks self-discipline, the products are homogenized seriously, the price is chaotic, and the entire market is in a state of disorderly competition.
The drop in price directly leads to pressure on profits. At present, the gross profit margin of the entire industry is very low. As long as there is a problem with the capital chain, the survival of the enterprise is at stake. Therefore, in extremely fierce competition, companies need to have a strong execution capability, superior technology research and development capabilities, professional ability to solve problems, and keen market observation capabilities and cost control capabilities in order to obtain the opportunity to survive.
Huagao Optoelectronics may just be a microcosm of new LED companies. However, in the turbulent era, Huagao still pays attention to the improvement of quality and core technology, the pursuit of brand ability, and maintains rapid development in the process of scouring the waves. Business intelligence and endurance.
Features and benefits of PV inverter filters
Prevention of the electromagnetic interference of inverter towards controller and solar panel.
Prevention of the electromagnetic interference of inverter towards other grid-tied equipments.

Effectively get rid of the electromagnetic pollution of inverter output current, guarantee the grid power quality.

Effectively eliminate the negative inuence of radiated interference of solar panel towards inverter and controller.
Greatly improve system reliability and effectiveness.
600VDC, 1200VDC or above high voltage versions available upon request.
Strict temperature rise control and much better performance than actually required assure productreliability even under special working conditions.
Brief introduction of PV Inverter Filter
Rated current: 1A~2000A
Stud or terminal block optional ( ≥ 250A it is copper bar)
Could be customized according to the real interference situation of customer's working field.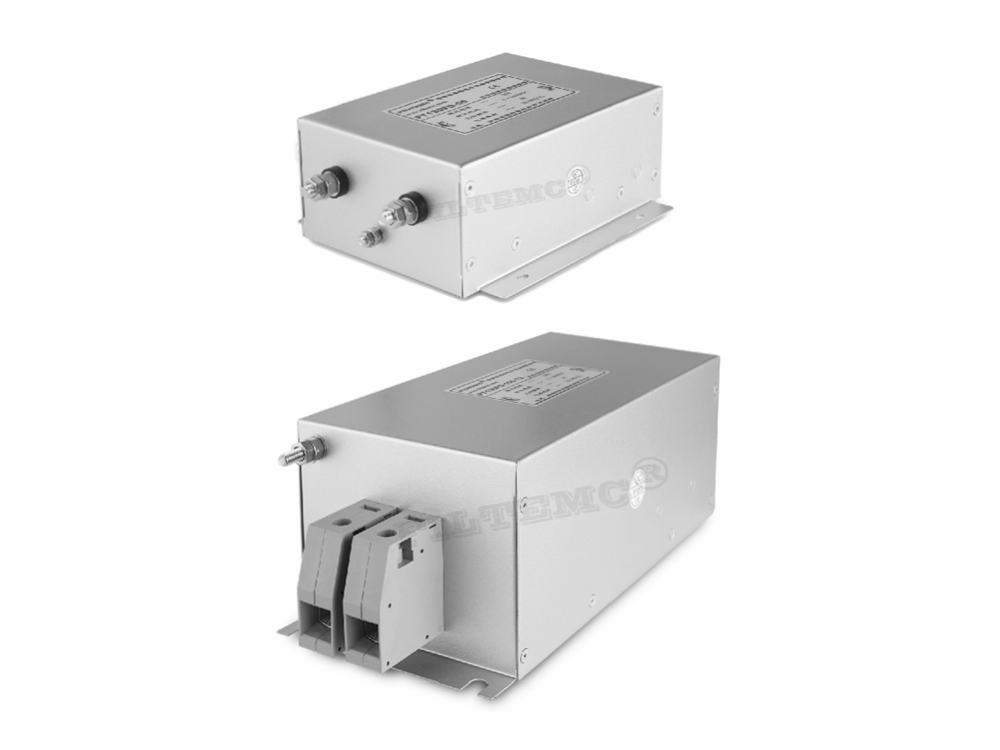 Passive Filter,PV Inverter Filter,EMI Filter For Inverter,Custom EMI Filters
Jinan Filtemc Electronic Equipment Co., Ltd. , https://www.chinaemifilter.com