The US financial website Marketwatch wrote on Thursday that as iPhone shipments fell for the second consecutive quarter, Apple, which has already stood at the crossroads, should decide to open the iOS operating system to hardware competitors through fearless measures. Although this may affect the iPhone business, it will double the Apple service business, thus maintaining the company's long-term stable development. The following is a summary of the article:
One day in June 1985, Bill Gates wrote to John Sculley, CEO of Apple, and Jean-Louis Gassée, then head of Mac development. ), urging them to hurry to authorize Apple's operating system to other companies. Apple turned a blind eye to Gates's suggestion. Five months later, Microsoft released its own operating system, Windows. Since then, Microsoft has become the ruler of the PC industry, and Apple has embarked on the path of degeneration. By investing $150 million in Apple in 1997, Microsoft saved Apple from bankruptcy.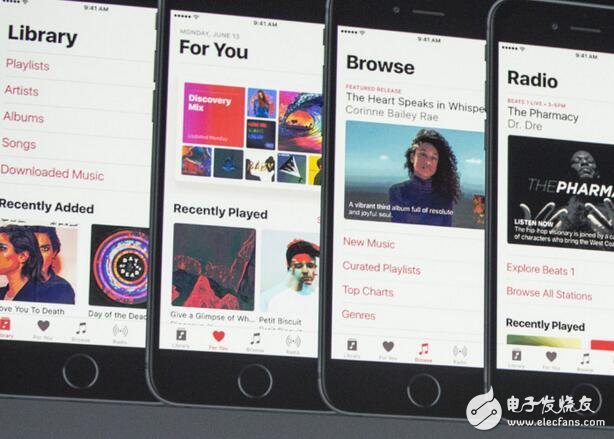 There are many ways to explain this historical lesson, but one thing is clear: developing an open platform gives Microsoft a huge advantage. True, by focusing on designing and integrating hardware and software, Steve Jobs led Apple to the path of recovery and made the company the world's most valuable company. But it came too late, and Apple lost the opportunity at the end of the last century.
People can't help but ask, if Apple followed the advice of Gates, what would happen?
History certainly won't repeat itself, but Apple is once again at the crossroads. The company's innovation engine has basically stagnated, and the company's most important product, the iPhone, has been released for nearly nine years. Apple's performance has fallen for two consecutive quarters due to the decline in iPhone shipments. Although the company's performance is better than expected, it is based on a lower set expectations.
The main reason for the decline in Apple's profits is that the company does not have any bold new products. Chinese competitors Huawei and Xiaomi currently sell equipment that is already comparable to the iPhone in terms of hardware, but the price is much cheaper than the latter. Because of this, the iPhone's share of the Chinese market has slipped from 16% in 2015 to less than 13% this year.
Apple has not even the best products. In the recently released list of Consumer Reports, Samsung's flagship smartphone, the Galaxy S7, has surpassed the iPhone 6s. In the consumer satisfaction survey, Samsung Electronics is also ahead of Apple. Apple's share of the global smartphone market is also beginning to falter. According to market research firm Gartner, global smartphone shipments increased by 3.9% in the first quarter of this year. Among them, Android's share climbed to 84.1%, and Apple's share fell to 14.8% from 17.9% in the same period last year.
Apple has not dominated the mobile operating system market like Apple's Google. On the contrary, Apple's share of this growing market has begun to decline. Although Apple has the highest profit in the smartphone industry, the data has shown that this situation cannot last forever.
When everyone starts to question Apple's ability to innovate again, the company must make a big shift before the spell disappears. Apple should follow the advice of Gates and provide its own operating system to other platforms. Today, in markets such as China and India, the minimum price of a full-featured smartphone has dropped to $50; in the next three to four years, the price may slip to less than $25, billions of consumers. These products will be purchased. The smartphone market is still in its infancy, and Apple should open iOS to Samsung, LG, HTC, Xiaomi and other brands of smartphone makers. If it responds in time, Apple still has the opportunity to replace Google's Android and become the world's most popular smartphone platform.
If Apple opens up the iOS operating system, new users will download new apps through the App Store, download music via iTunes, or become a subscriber to Apple Music. When Apple releases a long-developed streaming video service, it will likely have billions of potential users. Apple is fully capable of expanding its current $6 billion service revenue several times. According to revenue calculation, service revenue has become Apple's second largest business after iPhone. Unlike hardware, the service business does not require engineering and the profit margin is much higher.
Will open iOS affect the iPhone's revenue? It will, of course, but when the iPhone's revenue declines, Apple needs to find alternative revenue channels.
Whether iOS can run on non-Apple devices, the answer is yes. Apple can adjust iOS to run on other devices. Hackers have demonstrated such technologies for years. In 2013, there were hackers who let the Nokia N900 run iOS. Considering that most of the iPhone's accessories come from third-party vendors, there are few exclusive accessories for the iPhone.
Bringing other devices to the iOS operating system will certainly eliminate the key competitive advantages that the iPhone currently has, but it will bring a lot of new revenue to Apple and allow Apple to survive better, allowing it to focus on developing better software. And innovative hardware. We need Apple to release an unparalleled new product, rather than relying on the advantages of the past to enjoy it.
Indoor Full Color LED Display P3 Rental, which made from die cast cabinet, it is easy maintenance. Indoor Rental LED Display using the distribution and modular design to improve the stability of the LED Screen control system. P3 LED Display widely used in Indoor Rental Projects, like Party, Conference, Concert, Stage Play etc. Looking forward your long term cooperation!
Light and slim seamless connection design die-casting aluminum cabinet, it`s only 90mm in thickness which can achieve better wall mounted effect The cabinet is light, it`s only 28kg/sqm which is labor saving.

P3 Rental Indoor,Led Display P3,Indoor P3 Led Display,P3 Led Display Indoor
Shenzhen Jongsun Electronic Technology Co., Ltd. , https://www.jongsunled.com